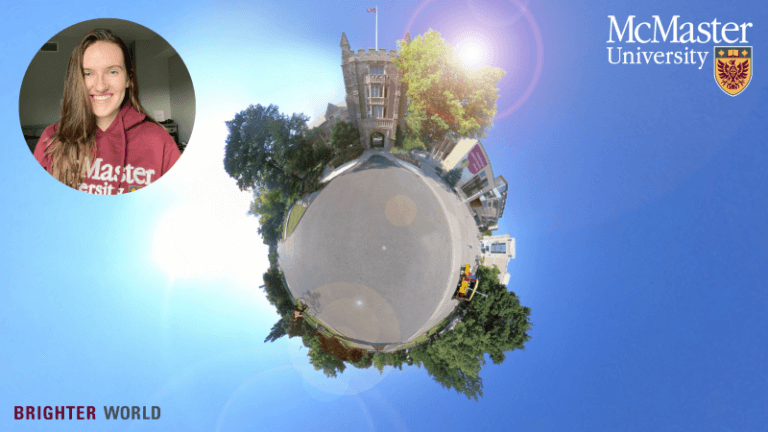 Virtual tours
Our virtual tours give you the McMaster campus experience from the comfort of your own home.
Book a tour and one of our friendly guides will virtually walk you through campus and answer any questions you may have along the way.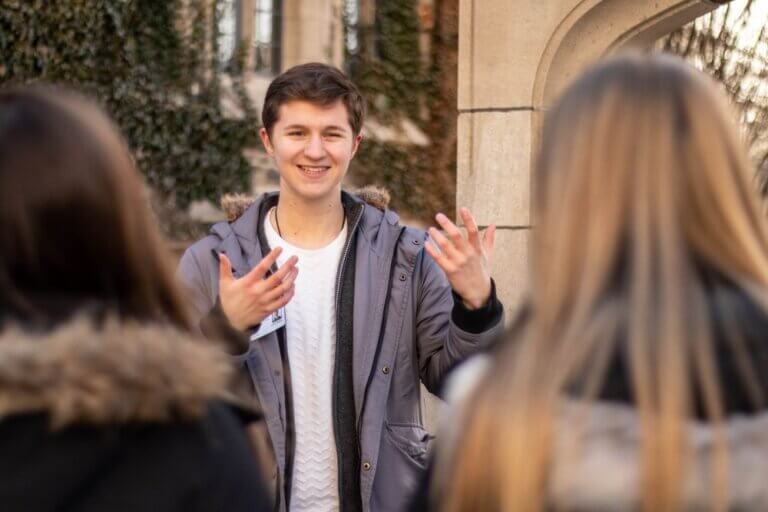 In-person tours
Join us on campus for in-person tours led by our student tour guides. We'll show you around campus and inside some buildings while answering your questions about what it's like to live and learn at Mac.
To keep everyone safe, all visitors must follow our safety protocols for visitors as listed on the registration page. Bookings are limited to three people per party.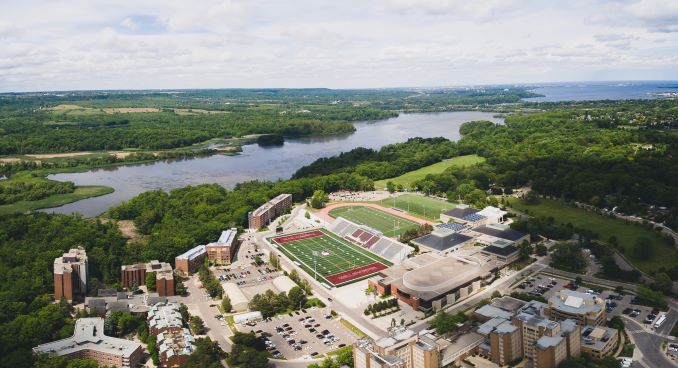 School group tour
We are happy to offer campus tours for groups of more than 10 guests. To sign up for a school or group visit, please fill out this form.