---
Student Testimonials
---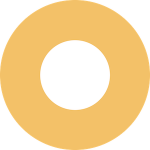 Richard Huang
Richard Huang
What I really like about McMaster's BScN program is the learning that takes place in the CSBL lab. The CSBL lab since my first year to my last has helped me develop into a competent nurse through providing a great amount of knowledge, peer support, resources, and a place to hone my clinical skills.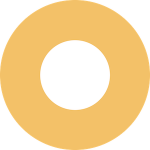 Kylie Mudford-Heeney
Kylie Mudford-Heeney
I recently graduated with my BScN nursing degree from McMaster. This incredible program did not only prepare me to be a RN, but it also taught me how to treat every individual with respect, dignity and worth both in and out of the profession. Before starting my nursing journey I shamelessly made judgments and assumptions of others. The wonderful professors and person-based style of learning at McMaster allowed me view every patient equally and learn their unique stories. I have learnt that behind every individual is a story, hardships and success along with the importance to listen to the client without judgement. This nursing program will allow each and every one of you to learn how to view the patient as a human being despite their diagnosis, appearance and background which allows you to provide the best care possible. Your McMaster nursing future awaits you!
---
Your Classes
---
What You'll Take:
Introduction to Health and Safety (WHMIS 1A00)
Human Biochemistry (HTHSCI 1LL3)
Human Anatomy and Physiology (HTHSCI 1H06 A/B)
Introduction to Social Determinants of Health (HTHSCI 1RR3)
Introduction to Nursing and Health I (NURSING 1F03)
Introduction to Nursing and Health II (NURSING 1G03)
Introduction to Nursing Practice (NURSING 1I02)
Professional Practice I (NURSING 1J02)
Community Engagement & Citizenship (NURSING 1K02 A/B)
Introduction to Psychology, Neuroscience and Behaviour (PSYCH 1X03)
Foundations of Psychology, Neuroscience and Behaviour (PSYCH 1XX3)
Bachelor of Science Nursing (BScN)
Since the BScN is a direct entry program, students are considered to be specializing/majoring in Nursing from first year to the end of the program.
For a full list of courses that can be available in this program, please consult the
academic calendar
.
---