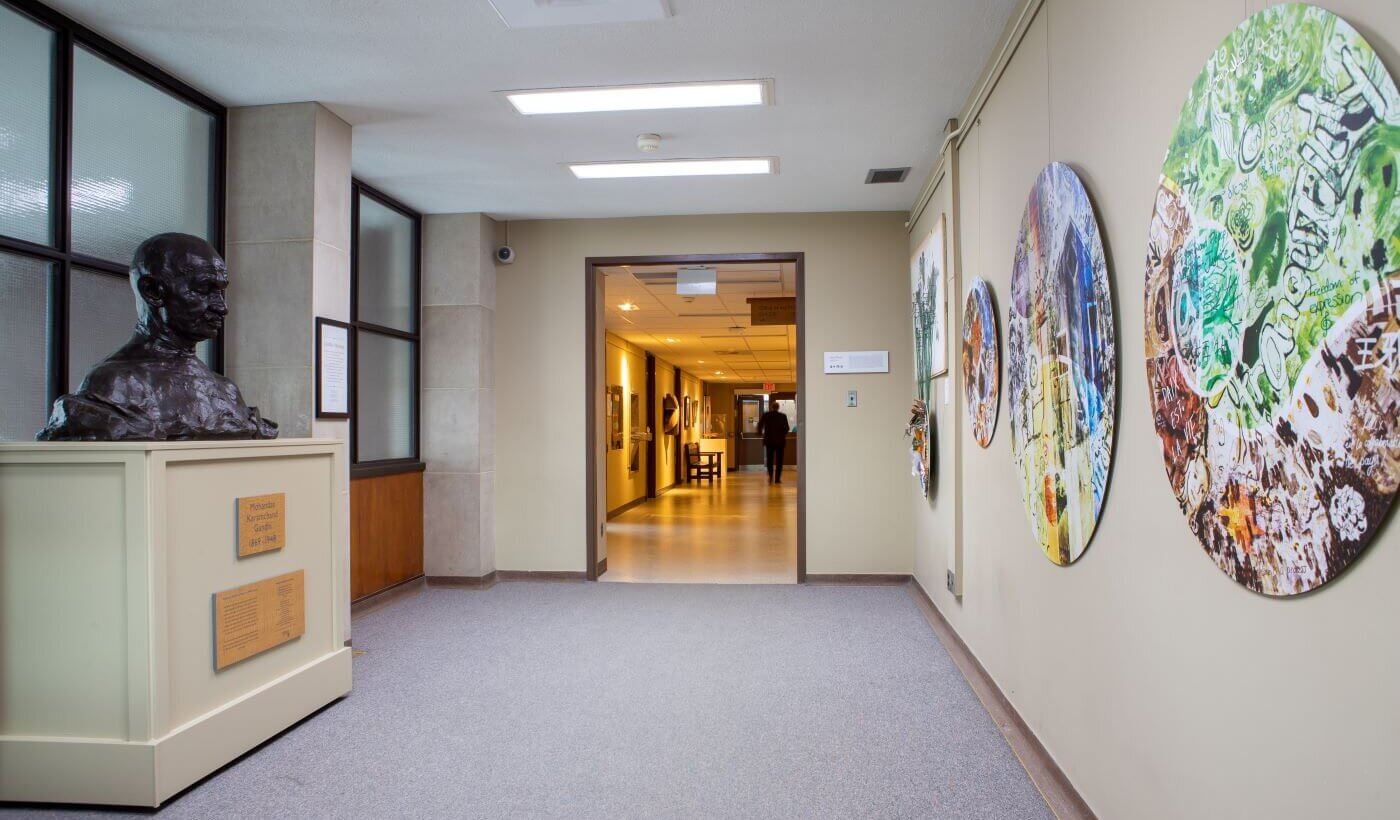 The iArts BFA is a small, highly-selective program that emphasizes interdisciplinary creative practice. Students will have the opportunity to engage with a range of hands-on media and techniques in art and performance, while also learning about the histories and critical contexts of art and performance. The iArts program allows students to explore their creative talent, develop a significant body of work, and foster the skills needed for a creative career.
iArts is a unique integrated arts degree that invites students to direct their path including: acting, painting/drawing, printmaking, sculpture, ceramics, devising plays, researching cultural and critical histories, creating videos and more.
iArts is committed to issues of social justice, equity and diversity in the arts and society.
iArts believes in environmentally-responsible studio practices and is the only program in Canada to declare a commitment to this initiative.
iArts faculty members are practicing cultural producers and pride themselves on teaching both the creative and entrepreneurial skills needed for a career in the arts.
---
Program highlights
---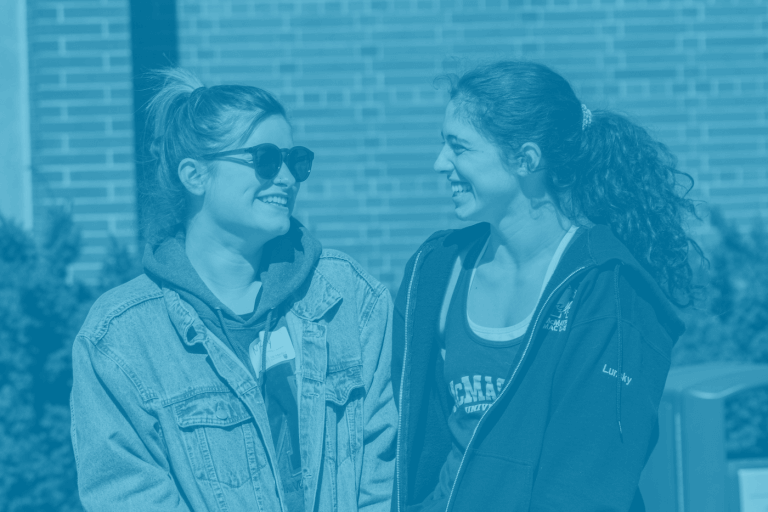 Artists-in-Residence Program
Connects students with high-calibre artists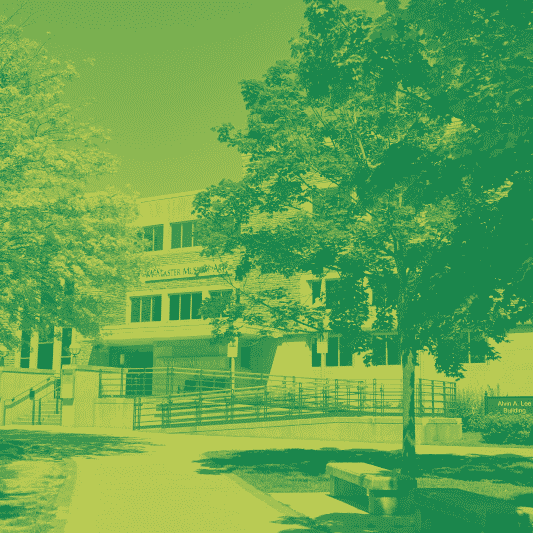 State-of-the-art facilities
Including the Performance Lab, Black Box Theatre, and bronze and aluminum casting foundry (one of only three in Ontario)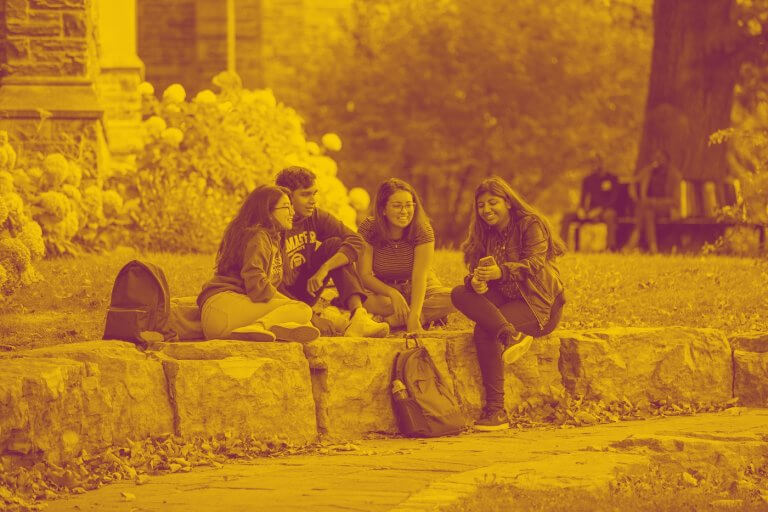 50+ city cultural institutions
Accommodate the flourishing arts scene in Hamilton
---
Facilities
---
The MMA houses one of the best university art collections anywhere in the country. The museum is a fantastic on-campus resource for artists and art lovers, allowing students to examine first-hand internationally-acclaimed historic and contemporary artworks.
The BBT is a state-of-the-art performance space that can be configured to for theatre in the round, end-on staging, thrust staging, or alley staging. It is equipped with the latest LED lighting technology, the highest quality surround sound system, and multiple projectors for multi-media performances and installations.
Our facilities also include:
Print studio focusing on sustainable practice
Bronze and aluminum casting foundry
Wood and metal shops
Ceramics studio
Painting and drawing studios
Professional gallery setting for student critiques
Student and community gallery for public exhibitions
Performance Lab
Black box theatre
Film screening classrooms
---
Electronic Creative Submission
---
Students intending to study iArts at McMaster, must meet the general entrance requirements to the Faculty of Humanities and qualify through the Creative Submission selection process. All applicants are required to submit an Electronic Creative Submissions through SlideRoom. A creative submission package is a compilation of creative work and/or practice that an applicant has done either in school, at home, or possibly in the community. A Creative Submission package is similar to a portfolio or audition reel but can feature work from a range of disciplines.
Up to 20 digital files may be submitted (written work, photographs, videos and/or sound files) that showcase your creative activities. Applications should be submitted by February 1. If spaces in the program remain open, a second round of applications submitted by March 1 will be considered. Reviews will continue until all spaces have been allotted. More information can be found on the iArts application information page.
---
Classes & exhibition/performance opportunities
---
What you'll take:
First-year required courses:
Perspectives A: Arts in Society: Social Constructions of Class, Race and Gender (iARTS 1PA3)
Perspectives B: Arts in Society: Technology and the Environment  (iARTS 1PB3)
Project Development 1 (iARTS 1RR3)
Project Production 1 (iARTS 1RP3)
9 units from the list below:
Introduction to Histories of the Arts (iARTS 1HA3)
2D Practices in Art (iARTS 1BD3)
Acting and Performance: Self, Society and Change(iARTS 1CR3)
Working in the Arts Today(iARTS 1SW3)
Designing for Performance: Perspectives and Possible Worlds (iARTS 1TO3)
3D Practices in Art(iARTS 1SS3)
9 units of electives chosen from courses offered by the Faculty of Humanities or other faculties.
The Bachelor of Fine Arts (iArts) program gives students exceptional opportunities to explore and develop their creative talents. As a single honours degree with its own direct-entry first-year program, this option allows them to focus on creative production throughout their university careers. Upper-level iArts courses give students in-depth knowledge of numerous areas of study: printmaking, acting, devising, drawing, cultural histories, film studies, video production, contemporary art histories, curatorial studies, sculpture, painting, mixed-media, installation, and ceramics/foundry, which along with major capstone courses, allow students to build a significant body of work.
Upper-level independent iArts courses help our students form personal, cohesive bodies of work that lead to a final degree exhibition and/or public performance. Students work with professional curators and production teams to present an interdisciplinary festival of the arts, exhibitions, and public performances in the main space of the McMaster Museum of Art, and the brand new Black Box Theatre.
---
https://future.mcmaster.ca/programs/iarts/