---
Student Testimonials
---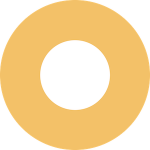 Ramneek Sodhi, History
Ramneek Sodhi, History
"It's such a unique experience, it's not what you'd expect it to be. The social and academic experience are really wholesome."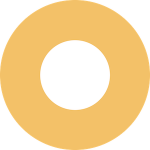 Kristi Kwan, Cognitive Science of Language
Kristi Kwan, Cognitive Science of Language
"I love my program, the diversity, and the ability to take your degree anywhere you want to go. There are so many opportunities to explore different career paths. Everything here is so hands on and practical."
---
Your Classes
---
Students entering the Faculty of Humanities take a general first-year program – Humanities I. The Humanities I program offers students an enormous amount of flexibility and a real chance to explore many course options in their first year of university.
Students in Humanities I can pursue subjects in which they have already developed an interest, as well as exploring new areas of interest. This provides an excellent base from which to specialize in upper levels.
What You'll Take:
Voice and Vision: Words to Change the World (HUMAN 1VV3)
12 units from the Humanities Course List 1 which includes languages, music, women's studies and more
15 units of electives
We have the following degree types you can obtain:
Bachelor of Arts
Honours Bachelor of Arts
Combined Honours Bachelor of Arts
These can be specialized in a variety of major subject areas, including:
Specialized Minor in Commerce
A special partnership with McMaster's DeGroote School of Business allows single honours students in Greek and Roman Studies, Communication Studies, English & Cultural Studies, French, History, Linguistics & Languages, Media Arts or Philosophy to complement their studies with a Specialized minor in Commerce (13 courses of study or 39 units).
Concurrent Certificates
McMaster Humanities offers 10 concurrent certificates available to enhance degree and increase job prospects upon graduation:
Applied Ethics and Policy (CAEP)
Applied Linguistics
Creative Writing and Narrative Arts (CWNA)
Critical Curatorial Studies (CCCS)
Essential French
Professional French
Health Humanities & Social Sciences
International Engagement
Language of Medicine & Health
Leadership, Equity & Social Change
Studying Abroad
One of the goals of a Humanities education is to increase global awareness. For many students, participating in an exchange program is one of the most exciting ways to do this. The exchange program allows students to spend all or part of their third year studying at universities in the UK, Ireland, the Netherlands, Germany, France, Austria, Denmark, Australia, New Zealand, Japan and Jamaica.
For a full list of courses that can be available in this program, please consult the
academic calendar
.
---