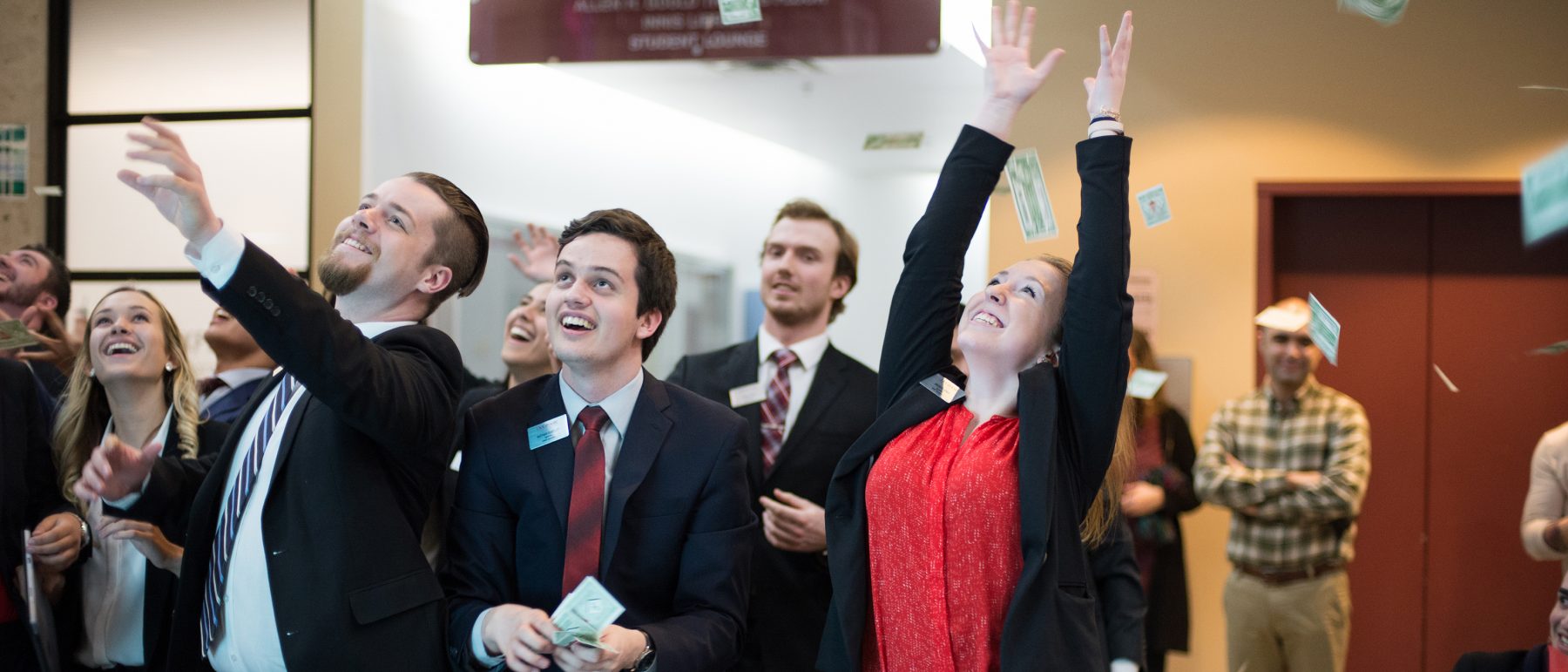 DeGroote is rethinking business education. Our business impact is measured by our commitment to radically transform business and society. As a future student, you will be the agent of transformation in the years ahead, disrupting how we do business and significantly expanding DeGroote's contributions to Canadian society.
With an emphasis on greater collaboration across faculties, minoring in sustainability, and fostering a greater sense of community, the DeGroote School of Business will best prepare you for a future in an ever-evolving world of business. All students will receive exposure to accounting, finance, human resource management, information systems, marketing, strategic management and operations management.
BCom with Internship
As the BCom program at DeGroote is transforming, so too is the Commerce Internship Program. Our new BCom with Internship is launching September 2020 and replaces the former Commerce Internship Program. This 5-year degree program, with a mandatory internship, is now open to all international students.
DeGroote Start-Up
Welcome to your start-up experience. DeGroote is committed to ensuring that you are successful in your transition from high school to university. Your start-up experience will focus on three goals: connecting you with your first-year classmates; building relationships with our faculty and TAs; and having you involved with the DeGroote community.
DeGroote Experience Fund
The DeGroote Experience Fund (DEF) is used to help provide DeGroote students with experiential learning opportunities. Funding is available to DeGroote students or student teams for national and international competitions, conferences, leadership workshops, and a wide variety of events.
---
Program Statistics
---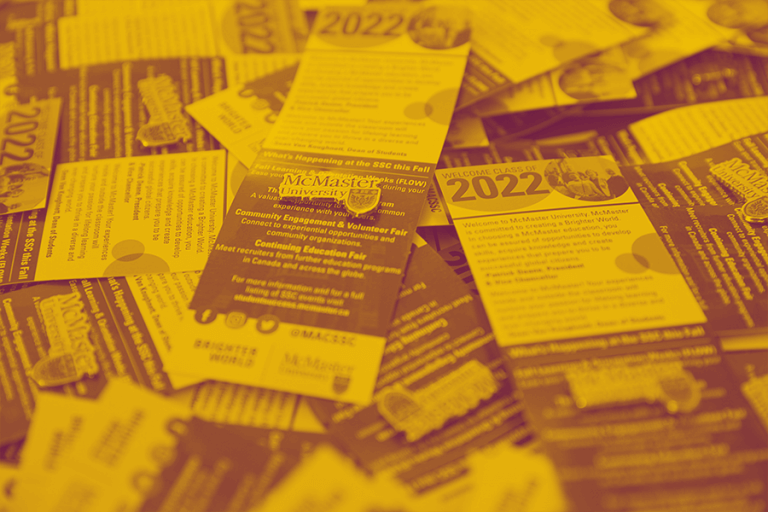 AACSB Accredited
Only 5% of the business schools in the world attain this standard of excellence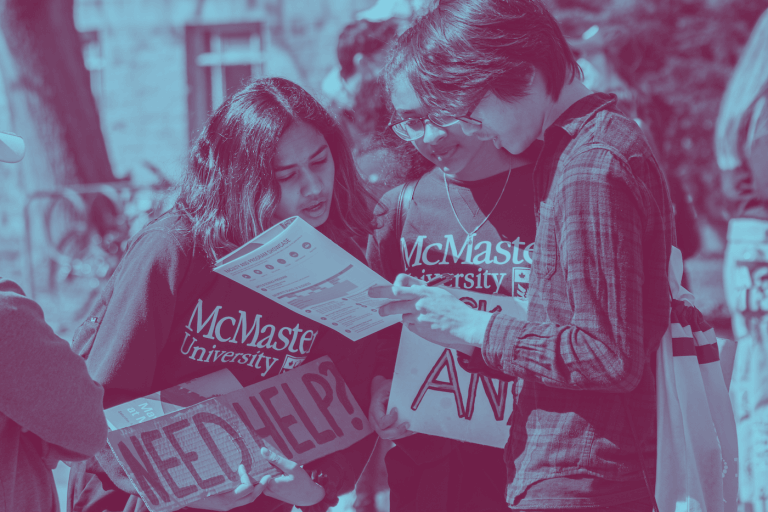 1 in 7
Students who participate in the International Exchange Program to gain global perspective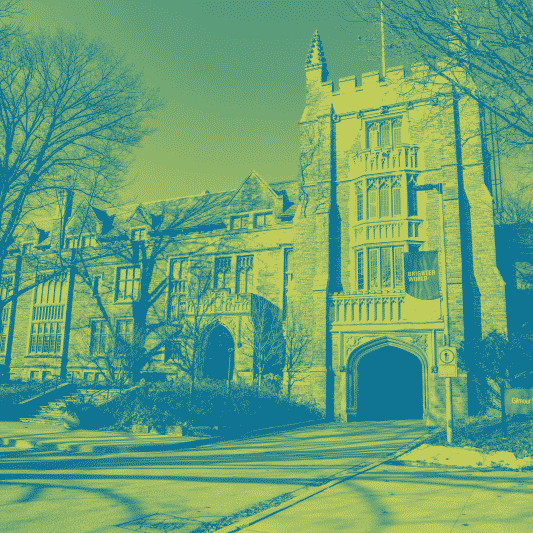 $3,329/month
Average internship salary
DeGroote works with many local and national companies to provide our students with the best paid internship opportunities possible. Some of the companies that hire out students include:
ArcelorMittal
Canadian Tire
CIBC
Dyson
Grant Thornton
KPMG
Microsoft
Nestlé Canada
PepsiCo
McLean Centre for Collaborative Discovery
The DeGroote School of Business is rethinking business education and reimagining business impact. Set to open in 2023, the state-of-the-art McLean Centre will allow students to work together to solve real-world problems in interdisciplinary teams.
The building will be equipped with interactive tools and spaces to help students learn including:
Active Learning Classrooms
Collaboration spaces
Study areas
Specialized learning zones E.g. Entrepreneurial skills, AI and analytics, leadership ·
Student club areas
Today we're investing in a forward-looking curriculum enriched with interdisciplinary and active learning experiences. Our goal? To shape tomorrow's most effective business leaders and global citizens.
---
Your Classes
---
Want to take a look at this year's offerings and build a mock schedule? You can use McMaster's MyTimetable tool to pick from Mac's entire course offerings this year. We have pre-populated it with what your first semester may look like.
How does it work? Simply follow these steps:
Step 1: Look at your first semester. You will see a schedule filled out with a typical first semester of courses. If you would like to start from scratch, press "Start Over" in the bottom left.
Step 2: Start searching for classes in the box on the left. Don't know where to start? You can type out subjects, such as "English" or "Physics" or pick from the courses listed below under "Typical First-Year Courses." Classes that have the number "1" in the title are first-year courses.
Step 3: Pick your classes and times. When you find a class that you like, click on it and it will appear in the calendar on the left. You can pick different tutorial and lecture times to fit the classes you want. When you find a class and times that you like, click on it in the calendar to pin it in place.
Step 4: Fill out your schedule and save the URL. Keep picking classes and times until you have your schedule (this is usually five courses per semester). Once you're finished, save your URL so you can come back and see what you've built.
What you'll take:
COMMERCE 1GR0 A/B – DeGroote Student Experience and Development I
COMMERCE 1AA3 – Introductory Financial Accounting
COMMERCE 1BA3 – Organizational Behaviour
COMMERCE 1DA3 – Business Data Analytics
COMMERCE 1E03 – Business Environment and Organization
COMMERCE 1MA3 – Introduction to Marketing
ECON 1BB3 – Introductory Macroeconomics
ECON 1BX3 – Introductory Microeconomics for Business Students
MATH 1M03 – Calculus for Business, Humanities and Social Sciences
6 Units non-Commerce electives
After your first year, you will specialize in one of the following disciplines:
Accounting: a balanced and integrated view of all areas of accounting including management and cost accounting as well as auditing, taxation and the preparation and analysis of financial statements.
Finance: covers both the theory and practice of business finance. You will be exposed to various financial instruments and institutions, various types of options and futures, money market instruments, international currency, corporate valuation and over-the-counter securities.
Human Resource Management: provides opportunities for intensive study of the fundamental and current issues in human capital management and labour relations. You will acquire specific skills in personnel recruitment, selection and training, compensation administration, collective bargaining, dispute settlement, and organizational development.
Information Systems: the knowledge and expertise needed to acquire, design, develop and manage information systems, services and technology. You will acquire analytical techniques that will be vital to the success of knowledge-based organizations.
Marketing: a thorough understanding of the current theory and practices of business and consumer marketing. You will be exposed to pricing, advertising, distribution, promotion, sales, business development, consumer behaviour, new product development and much more.
Operations Management: You will acquire skills on how to manage and design service and manufacturing operations. Focusing on operations management provides you with training in subjects such as supply chain management, quality management, transportation and purchasing. Selected operations courses would also make it easy for you to obtain SAP certifications and the Supply Chain Management Professional (SCMP) designation.