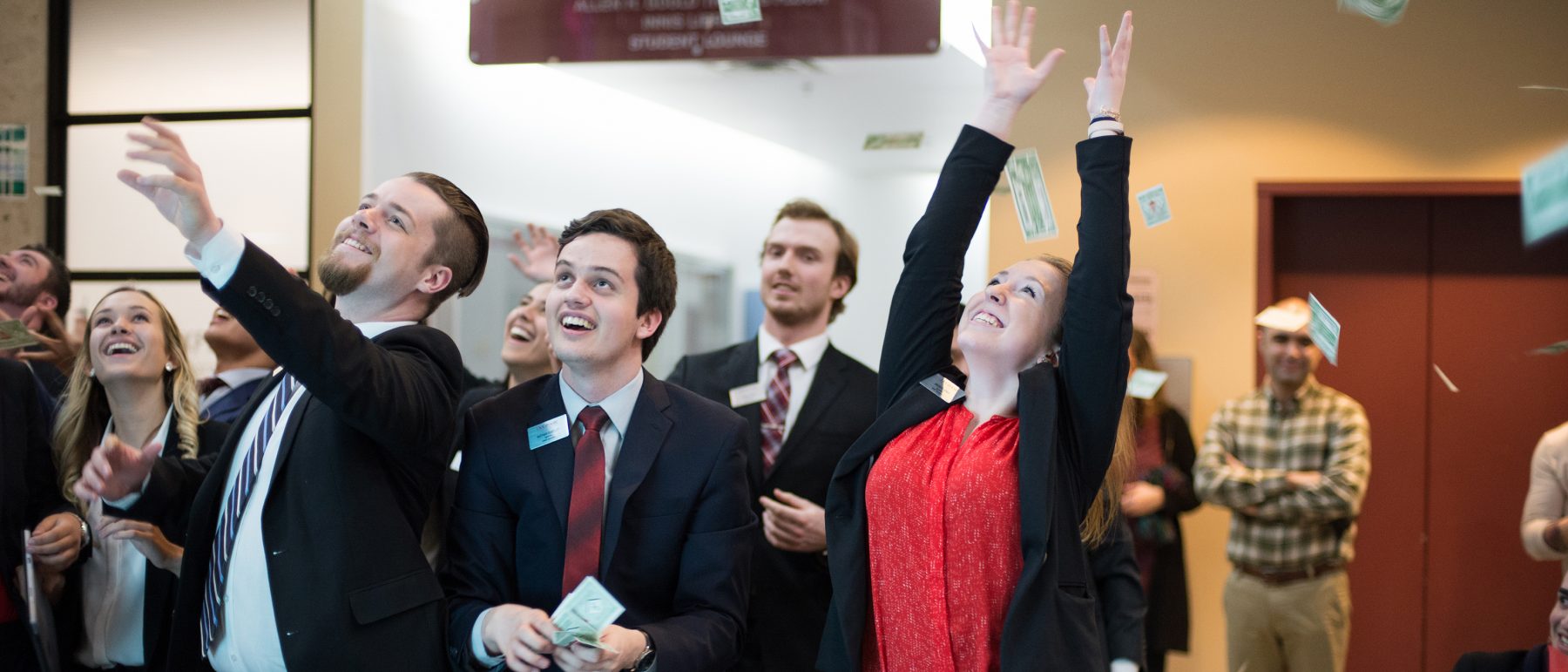 DeGroote is rethinking business education. Our business impact is measured by our commitment to radically transform business and society. As a future student, you will be the agent of transformation in the years ahead, disrupting how we do business and significantly expanding DeGroote's contributions to Canadian society.
With an emphasis on greater collaboration across faculties, minoring in sustainability, and fostering a greater sense of community, the DeGroote School of Business will best prepare you for a future in an ever-evolving world of business. All students will receive exposure to accounting, finance, human resource management, information systems, marketing, strategic management and operations management.
BCom with Internship
As the BCom program at DeGroote is transforming, so too is the Commerce Internship Program. Our new BCom with Internship is launching September 2020 and replaces the former Commerce Internship Program. This 5-year degree program, with a mandatory internship, is now open to all international students.
DeGroote Start-Up
Welcome to your start-up experience. DeGroote is committed to ensuring that you are successful in your transition from high school to university. Your start-up experience will focus on three goals: connecting you with your first-year classmates; building relationships with our faculty and TAs; and having you involved with the DeGroote community.
DeGroote Experience Fund
The DeGroote Experience Fund (DEF) is used to help provide DeGroote students with experiential learning opportunities. Funding is available to DeGroote students or student teams for national and international competitions, conferences, leadership workshops, and a wide variety of events.
DeGroote works with many local and national companies to provide our students with the best paid internship opportunities possible. Some of the companies that hire out students include:
ArcelorMittal
Canadian Tire
CIBC
Dyson
Grant Thornton
KPMG
Microsoft
Nestlé Canada
PepsiCo
McLean Centre for Collaborative Discovery
The DeGroote School of Business is rethinking business education and reimagining business impact. Set to open in 2023, the state-of-the-art McLean Centre will allow students to work together to solve real-world problems in interdisciplinary teams.
The building will be equipped with interactive tools and spaces to help students learn including:
Active Learning Classrooms
Collaboration spaces
Study areas
Specialized learning zones E.g. Entrepreneurial skills, AI and analytics, leadership ·
Student club areas
Today we're investing in a forward-looking curriculum enriched with interdisciplinary and active learning experiences. Our goal? To shape tomorrow's most effective business leaders and global citizens.
https://future.mcmaster.ca/programs/business/