---
---
Student Testimonials
---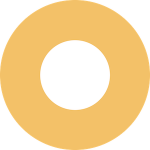 Sam Colbert
Sam Colbert
It wasn't job training. It was human-being training. The program encouraged me to be a curious learner, an engaged citizen, and an open-minded person. The most enduring lesson came at the start of a first-year inquiry course: if you think you know the answer, you haven't asked enough questions. The courses prepared me to challenge the things I thought I knew, even when it was uncomfortable. All that is (or should be) a prerequisite to a responsible and satisfying life and career.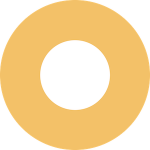 Saad Syed
Saad Syed
The Arts & Science Program at McMaster surrounded me with professors and staff who made my education truly student-centred. Whether it was a certain topic or contemplation of a certain career, I was able to gain extensive knowledge and tailor my undergraduate experience to explore my interests. By providing this exposure, and coupling it with a focus on communication and critical thinking skills, the program has established a strong foundation for my postgraduate education as an MD/PhD.
---
Your Classes
---
What You'll Take:
Practices of Knowledge (ARTSSCI 1A06)
Writing (ARTSSCI 1B03)
Argumentation (ARTSSCI 1BB3)
Inquiry: Global Challenges (ARTSSCI 1C03)
Contemporary Indigenous Studies (ARTSSCI 1CC3)
Calculus (ARTSSCI 1D06)
Learn more about Arts & Science program requirements.
Since Arts & Science is a direct entry program, students admitted to this program are considered to be specializing in "Arts & Science" from first year to the end of the program.
Students take specifically designed ARTSSCI courses as well as electives. Elective space increases in upper levels of the program, with two electives per term in second year, and three electives per term in the third and fourth years.
Arts & Science can be combined with 32 different subjects from across the University:
Anthropology
Art History
Biochemistry
Biology
Business
Chemical Biology
Chemistry
Classics
Communication Studies
Computer Science
Economics
English and Cultural Studies
Environmental Sciences
Environment & Society
French
Health & Society
History
Indigenous Studies
Linguistics
Mathematics
Molecular Biology & Genetics
Multimedia
Music
Peace Studies
Philosophy
Physics
Psychology, Neuroscience and Behaviour (PNB)
Psychology, Neuroscience and Behaviour (PNB) – Music Cognition Specialization
Political Science
Society, Culture & Religion
Sociology
Theatre and Film Studies
For a full list of courses that can be available in this program, please consult the academic calendar.
---