December, 21, 2020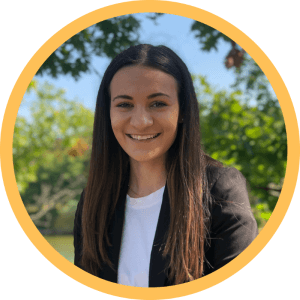 By Sarah Rotella
---
Walking through the underground tunnels of the Arts Quad, making your way from 8:30 a.m. lecture to the Student Centre for a bite to eat, and then back to the DeGroote School of Business for a group meeting.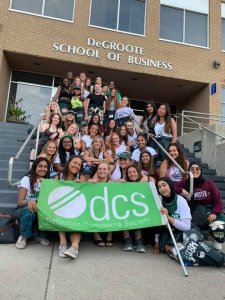 As a commerce student at McMaster, there are so many things you can do to fill your day. Finding a balance of academics, extracurriculars and a social life is what I call the secret to university.
Starting with academics, a first-year student would likely attend a few 50-minute lectures each day. Classes include accounting, organizational behaviour, marketing, business environment, economics, statistics and calculus
Lectures typically consist of a few hundred students in the larger lecture halls on campus, like Togo Salmon Hall or MDCL. You would also find yourself applying your learnings from the lectures in smaller, weekly tutorials that involve more participation and collaboration. Tutorials are a great place to get to know your fellow classmates and ask questions to your Teaching Assistant for clarification on concepts.
Many classes at DeGroote are also known for group work so it would not be uncommon for you to head off to a group meeting after class to practice for your 1E03 presentation.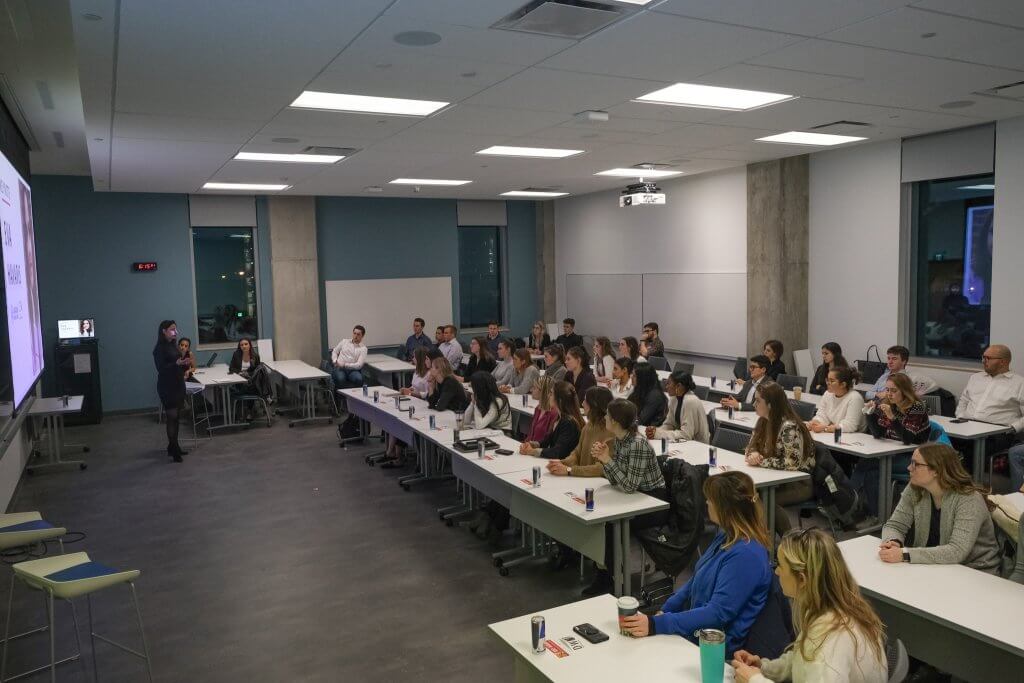 Later in the day, you might make your way to the DeGroote School of Business building to meet your friends and "study" …but mostly socialize. The DSB Café has been the go-to spot for commerce students where you would always see a familiar face and meet other people in your program. It is spending time in the DeGroote School of Business buildings that makes you really feel part of the DeGroote family.
In the next few years, the DeGroote School of Business will have a brand-new building to hang out and study in called the McLean Centre for Collaborative Discovery. It will be an awesome place to meet other students. The many floors will include everything from a library to café, places to study and places to just hang out.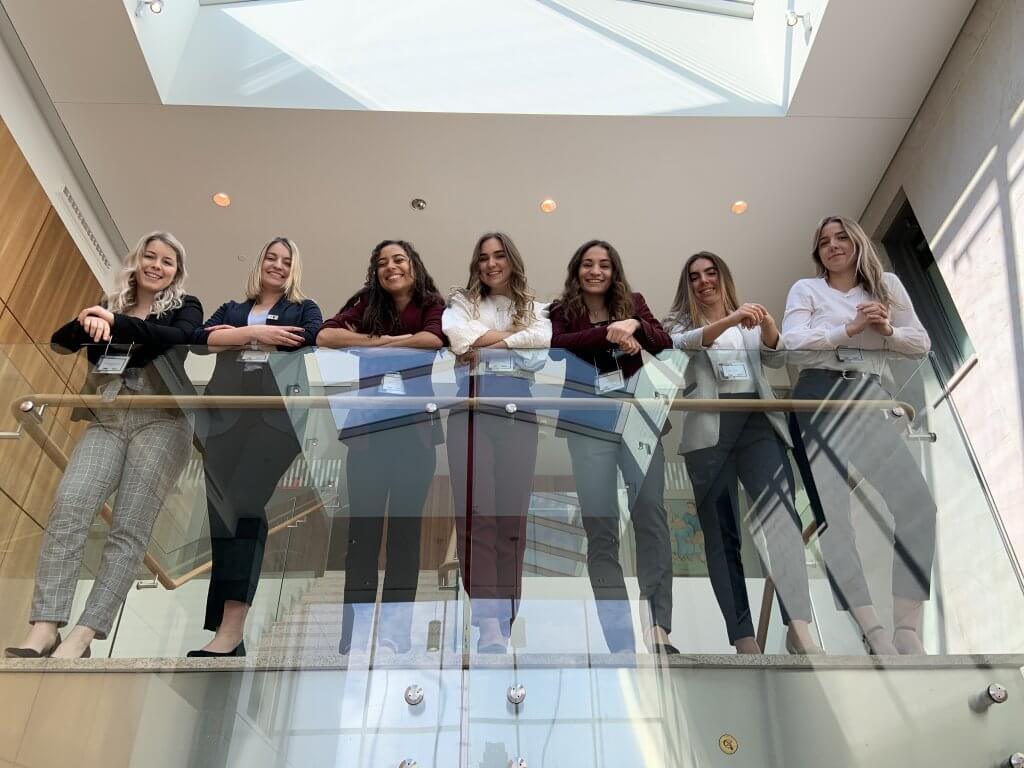 Outside of the classroom, there are so many incredible opportunities to get involved in the DeGroote community. That is really what DeGroote is all about – the community. From clubs and committees, volunteer opportunities and networking, there is really something for everyone.
A day-in-the-life could involve attending a meeting or event for an extra-curricular. This might mean meeting up with your mentor from the First Year Orientation Program and meeting some of their upper-year friends. Perhaps you're interested in challenging yourself, so you enter a case competition with your roommate from residence. Another great way to get involved in first year is to become a member of clubs that interest you. Maybe DeGroote Women in Business is having a Speaker Series that excites you or the DeGroote Accounting Association is hosting a networking night with alumni.
At the DeGroote School of Business, there really is no one day that looks the same as the next. There are so many opportunities to enhance your experience in addition to your studies. It's about finding what's right for you and what makes you look forward to the new things that each day brings.
No matter what, at DeGroote, there will always be tons of people around you that support you, cheer you on and make your university experience one to remember.