February, 05, 2021
By Veronika Henzl, Engineering Physics, Level 4
---
As a fourth year Engineering Physics student at McMaster, I have had the pleasure of speaking with many prospective students and their families in my time at McMaster. I've given campus tours, presentations and volunteered at Open House Events like May@Mac and the Ontario University Fair in Toronto. One question that I've been asked too many times to count is, "Why McMaster?"
I have absolutely loved my time here and can't imagine what it would've been like had I gone to another school. While there are certainly many things which have contributed to my positive experience, there are two things that have made my experience amazing: the Community & Program Flexibility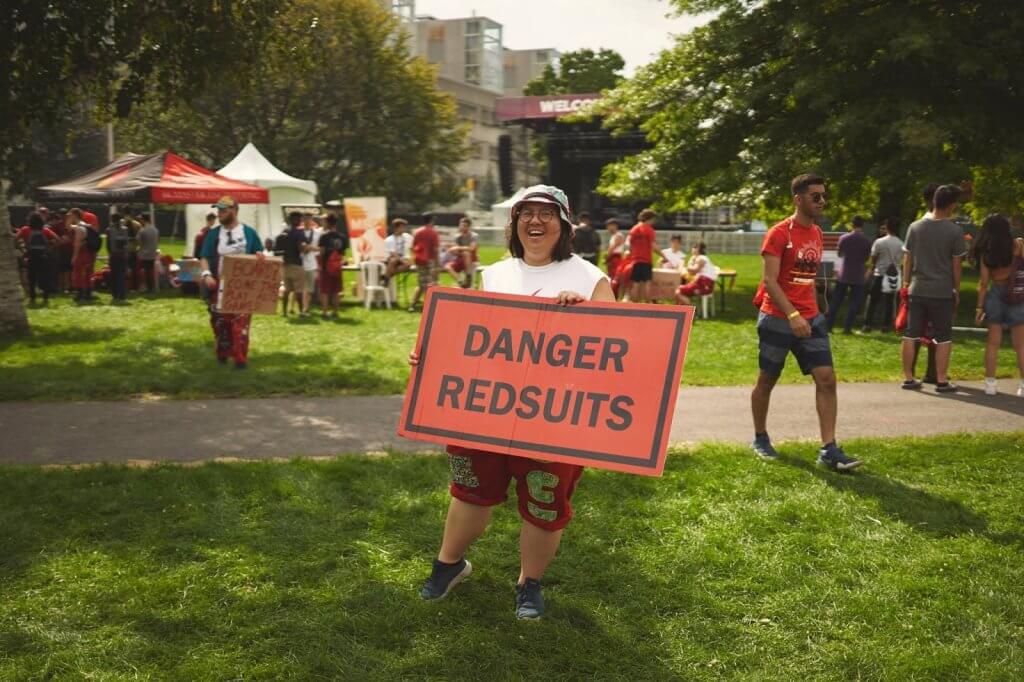 Community
McMaster is filled with a lot of amazing, engaged students who will jump at any opportunity to help a fellow student out. This was made very obvious to me when I attended May@Mac prior to entering my first year, and during my Welcome Week which is held the week before classes start in September. Upper year students know that starting university can be overwhelming, which is why they will go the extra mile to help you feel comfortable and prepared for the journey ahead. I had one student keep in touch with me throughout my first year (and beyond) to check in on how I was doing, which certainly was not required of her, but very much appreciated.
In my experience, this level of support extends into the classroom as well. I've found that the atmosphere surrounding schoolwork is more collaborative than it is competitive. If I ever find myself confused about a concept, I know that I can turn to a friend, a classmate (who is sometimes a stranger!) or a professor who is willing to take a couple minutes out of their day to offer their help. Whether you prefer a collaborative or competitive environment is more up to personal taste than anything, but collaboration is something that I consider a perk. I think there's a lot of value to working with peers because you can benefit more from each other's perspectives and ideas.
When it comes to getting involved in the community, there is certainly no shortage of opportunities available. Within the Faculty of Engineering itself, there are 40+ technical teams and social clubs that are always looking for new recruits, not to mention special events like competitions, hackathons and conferences you can participate in. There are also a wide range of clubs beyond Engineering available if you're looking to diversify a bit. I wholeheartedly recommend getting involved in something. It's a fantastic way to meet some great people, take a break from your work, and develop your interpersonal and management skills — which I would argue are more important than the skills you learn in the classroom.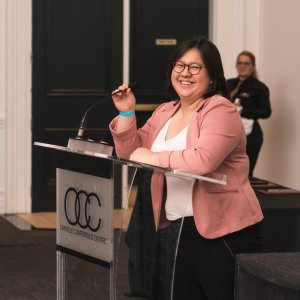 A lot of my favourite moments here are from my involvement with different student groups. Each club or team offers something different, and has brought value to my life in a unique way. For example, I have been involved in the McMaster Engineering Musical since my first year. I have been a member of the band for 4 years which caters to my more creative side, and have also acted in a Producer role which gave me the opportunity to tackle a new project and develop skills in finance and project management that I otherwise wouldn't have. While balancing extra activities with your coursework is no walk in the park, it's worth it. It creates a more holistic experience and provides lasting memories. I had an all-expense-paid weekend trip where I was able to create life-lasting memories with a great group of gals, all because we were on the organizing committee for a student conference. (Side Note: The committee was entirely female, which was a pretty cool occurrence considering the need for women representation in engineering!)
Program flexibility
There are a lot of ways that you can "customize" your degree so that you get the most out of your time here. We often welcome new students to McMaster Engineering by saying "welcome to the next 4–7 years of your life!" I've had a couple jaws drop when I've said this, but it's because everyone's journey looks a little bit different here depending on their goals and interests. There are some wonderful departments who will work with you to help you achieve your goals, whatever that may be! The following is a list of some of the things you can tailor:
Co-op! The co-op program is designed to be flexible so you're able to pursue what you think would be most valuable to you. You can take a combination of co-op terms that are 4, 8, 12 or 16 months long in a variety of fields. You can take anywhere between 0 and — in the maximum case — 28 months of co-op. How and where you schedule your co-op is up to you!
Course load! A full course load for engineering students tends to be 5–6 courses per term, which undoubtedly is a lot to handle. There are students who have reduced their course load for any number of reasons. Some work part-time, some want to have more time available to invest in extracurriculars, and some just want to spread out their courses to make their degree less stressful and more manageable. Whatever works for you!
Minors! If you have another interest and want to pursue it at the university level, you can work with an advisor to try and incorporate it into your program. Depending on the minor and how many courses it requires, you may want to extend your degree to make it more manageable as well.
In some cases, your major! It can be difficult to know which program is best for you, since that requires you to know what you want to do with your life at age 19. While Engineering and iBioMed have a general first year to give you more time to decide, you still may make the wrong choice (like I did). However it is possible to switch to a different engineering major should you find yourself in this position. I went into Mechanical Engineering in my 2nd year, and realized that it just wasn't the program for me, so I submitted an application to switch into Engineering Physics — which I am now in my 4th year of. I think people are often scared of choosing the wrong program, but the fact of the matter is, it happens (and more often than you would think). Just take things as they come, and be sure to explore the options available to you.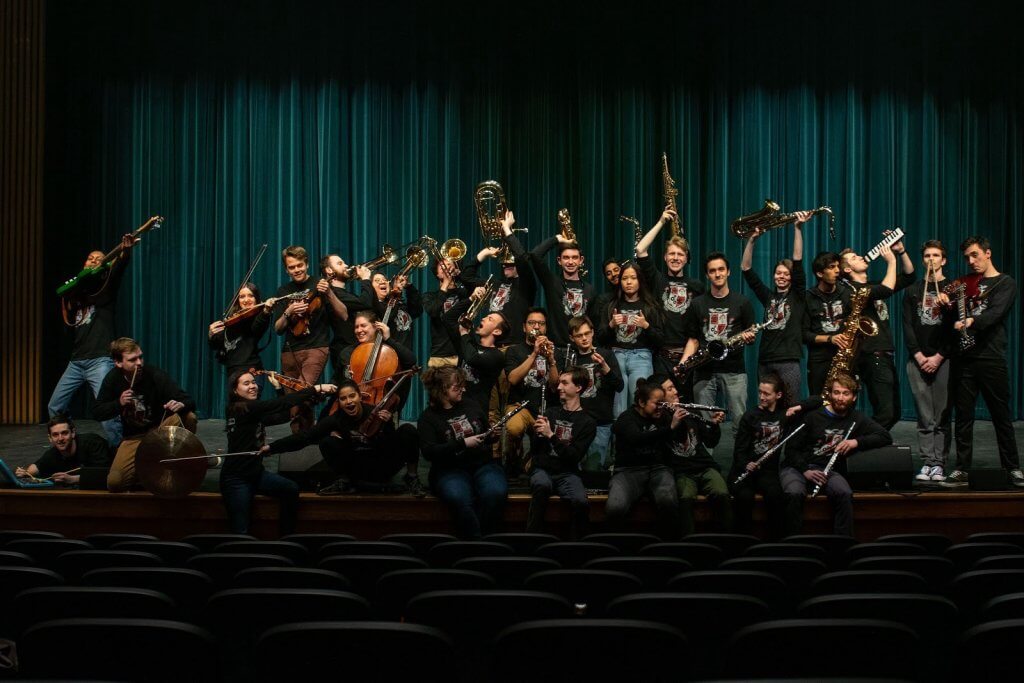 All in all, when it comes to choosing a university there is no universal "right choice". Each school is unique with what they offer, so it's up to you to decide what's important to you in your university experience and go from there. I have been very happy with my MacEng experience, and think the culture and support in our faculty foster a great learning and playing environment. I'm very happy with my decision to come to McMaster, and am sure you will make the choice that is best for you!