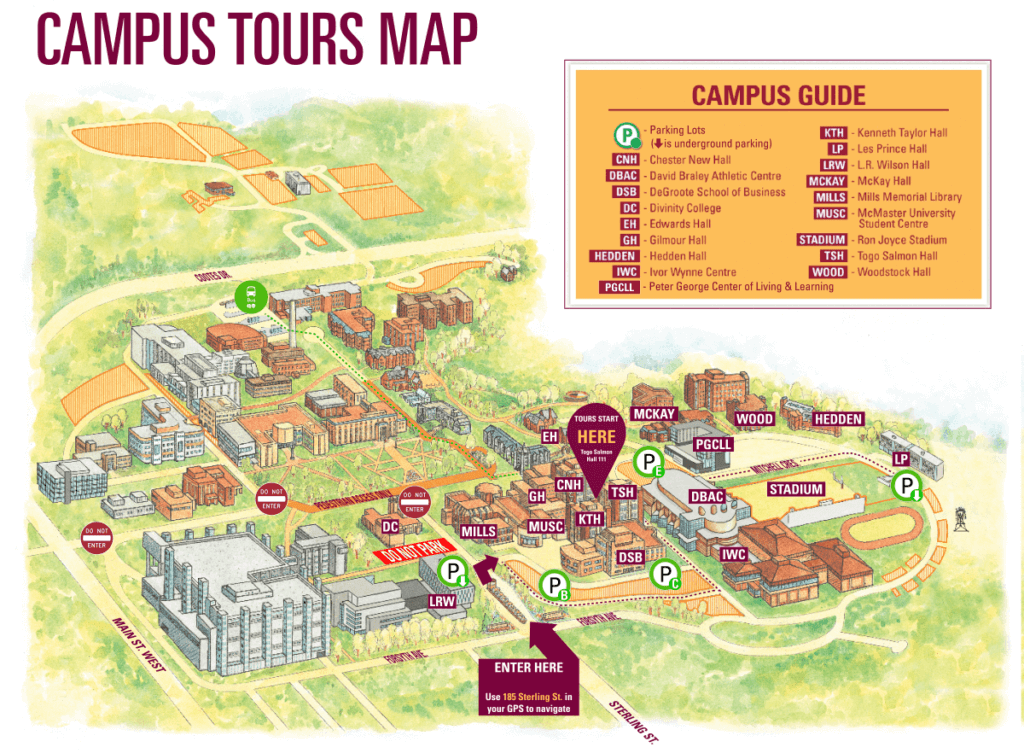 Please note that all visitors, without exception, must comply with McMaster's vaccine mandates and restrictions.
Tours start at the Recruitment Office at Togo Salmon Hall 111. We will meet you outside the building at the Northeast corner of the courtyard between Togo Salmon Hall, Kenneth Taylor Hall and Chester New Hall.
The campus map can be found here. Please bring a copy help orient yourself.
Map to Togo Salmon Hall 111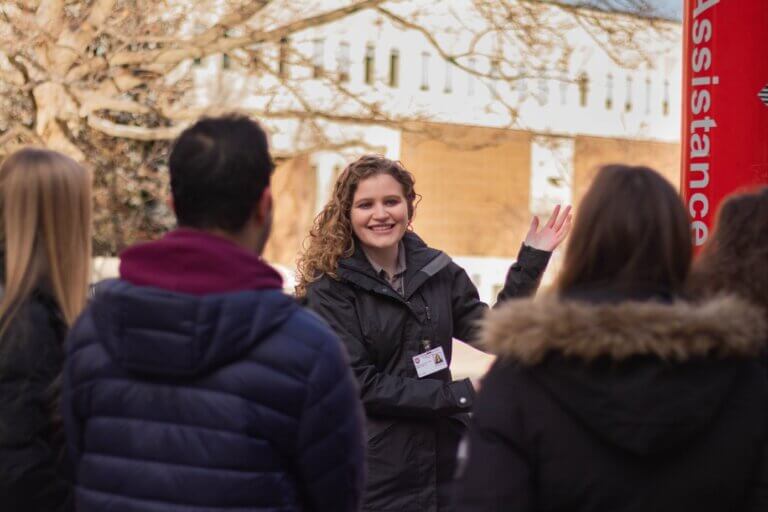 Take a tour
We offer live virtual and in-person tours, all hosted by our talented student tour guides.
Take a tour

Register now