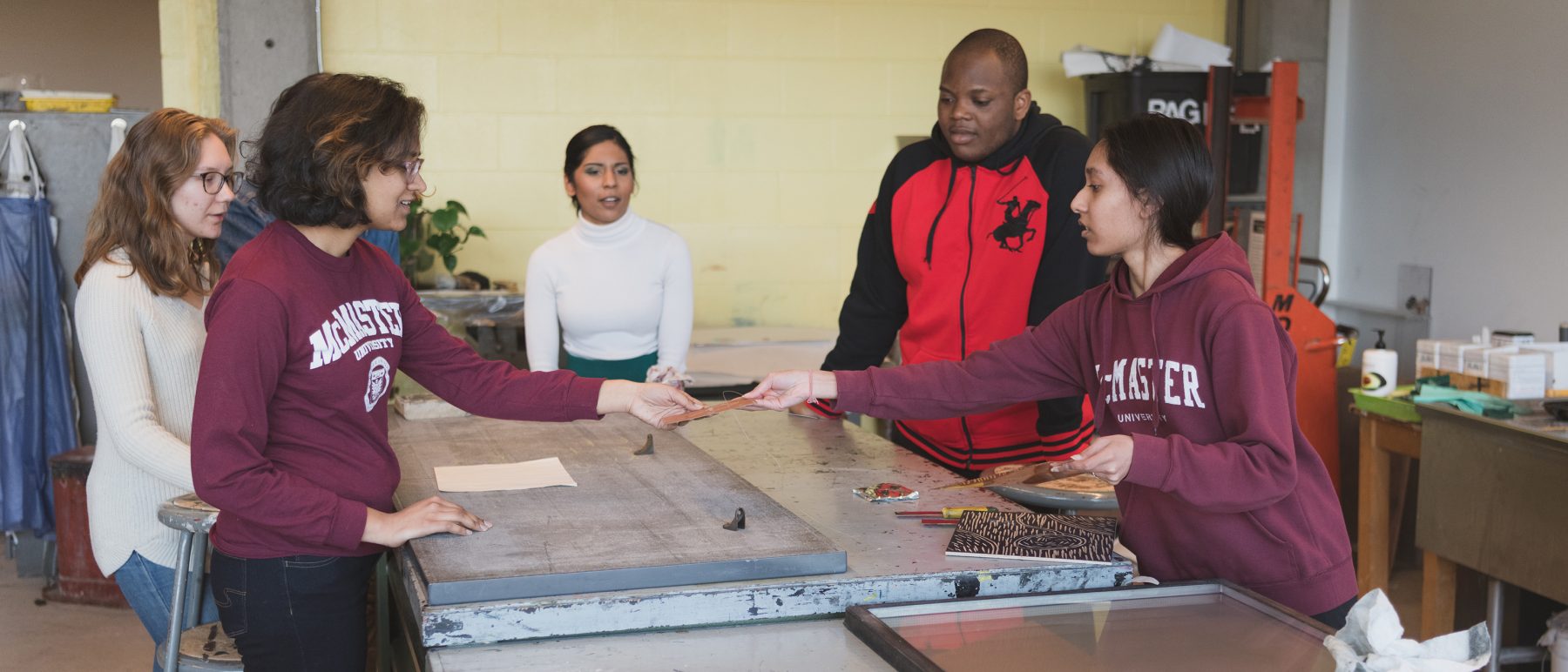 Studio Art (Bachelor Fine Arts)
A BFA is recognized as being the premier professional qualification for those who wish to qualify for entrance to a Master of Fine Arts program and to pursue a career in art.
Studio art at McMaster is a small, highly-selective program, giving students exceptional opportunities to gain in-depth knowledge of numerous areas of study, including printmaking, drawing, sculpture, painting, mixed-media, installation, and ceramics/foundry. Along with major studio courses, this allows students to build a significant body of work and to explore and develop their artistic talents.
A BFA prepares students for a range of career options. Many of our graduates become professional artists. Others have become teachers, arts administrators, lawyers and business owners, just to name a few. Our program teaches skills in self-motivation, problem solving, entrepreneurship, flexibility under pressure, emotional intelligence, inter-cultural communication, and visual literacy, all of which are in demand in today's workplace environment.
BFA programs are currently offered at a number of Ontario institutions, however, McMaster's program is unique in its focus on sustainable art practise, opportunities for foundry experience (one of just three locations in the province), team-teaching, collaborative opportunities, links with Engineering (collaborative learning), and the use of McMaster Museum of Art resources. At McMaster, the BFA is a direct-entry program. This means that students are identified as being art students (rather than general Humanities students) from their very first year. The name of this dedicated level 1 program is 'Studio Art 1′.
Environmentally-Responsible Studio Practice
One of the unique features of the McMaster BFA is its belief in environmentally-responsible studio practice. While there are pockets of expertise and creative work being done across the globe by concerned artists, McMaster is alone in Canada in declaring a program commitment to this initiative.
McMaster Museum of Art
Housing one of the best university art collections anywhere in the country, the museum is a fantastic on-campus resource for artists and art lovers, allowing students to examine first-hand internationally acclaimed historic and contemporary art works. It is also the location for the art students' graduating show.
Art and Artists in Hamilton
Hamilton is a fantastic location for artists and is home to a rapidly-growing arts sector. In fact, the ratio of artists located in city is well above the national average! Hamilton now boasts over 30 exhibition spaces in addition to the Art Gallery of Hamilton and McMaster Museum of Art.
---
Program Statistics
---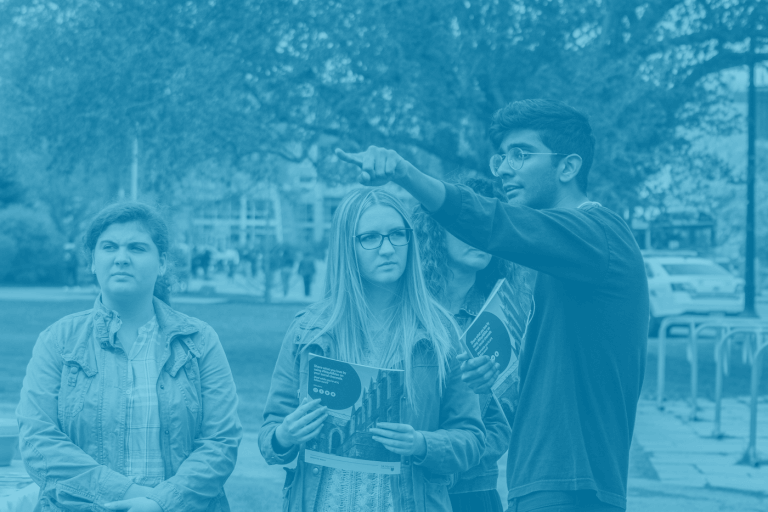 78%
Anticipated Admission Average + Interview*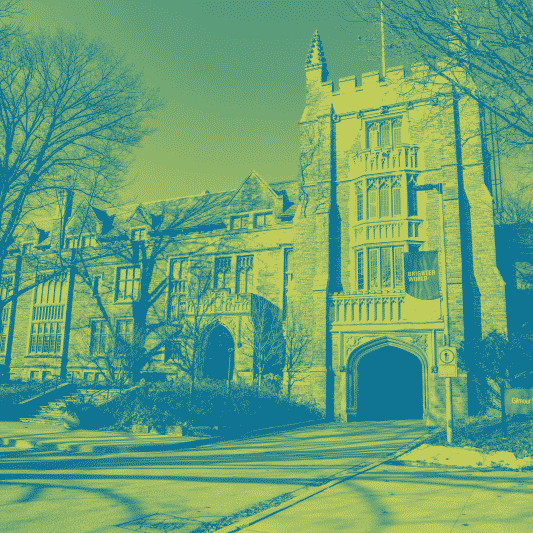 Portfolio Interview
Successful applicants must pass an art portfolio interview and meet the requirements for admission. Interviews take place on-campus between January and March. Applicants present approximately 20 pieces of original artwork and meet both faculty and current students. For details, please visit the Studio Art information page.
A recent $3 million gift from Dr. Robert Fitzhenry in honour of his late wife Andrée, has allowed the art studios at McMaster to receive a complete renovation.
Brand new in 2015, the beautifully modernized and expanded Fitzhenry Studios provide art students with an even better environment for study, collaboration and creation! Our students also benefit from:
Print studio focusing on sustainable practice
Bronze and aluminum casting foundry
Wood and metal shops
Ceramics studio
Painting and drawing studios
Fibre arts centre
Professional gallery setting for student critiques
Student and community gallery for public exhibitions
---
Your Classes
---
Want to take a look at this year's offerings and build a mock schedule? You can use McMaster's MyTimetable tool to pick from Mac's entire course offerings this year. We have pre-populated it with what your first semester may look like.
How does it work? Simply follow these steps:
Step 1: Look at your first semester. You will see a schedule filled out with a typical first semester of courses. If you would like to start from scratch, click "Start Over" in the bottom left.
Step 2: Start searching for classes in the box on the left. Don't know where to start? You can type out subjects, such as "English" or "Physics," or pick from the courses listed below under "Typical First-Year Courses." Classes that have the number "1" in the title are first-year courses.
Step 3: Pick your classes and times. When you find a class that you like, click on it and it will appear in the calendar on the left. You can pick different tutorial and lecture times to fit the classes you want. When you find a class and times that you like, click on it in the calendar to pin it in place.
Step 4: Fill out your schedule and save the URL. Keep picking classes and times until you have your schedule (this is usually five courses per semester). Once you're finished, save your URL so you can come back and see what you've built.
What You'll Take:
Dimensional Material Investigations and Concepts (ART 1DM3)
Material Investigations and Concepts (ART 1MI3)
Observational Studies (ART 1OS3)
Studio Investigations (ART 1S13)
WHMIS 1A00 (Introduction to Health and Safety)
World Art and Cultural Heritage I (ARTHIST 1A03)
World Art and Cultural Heritage II (ARTHIST 1AA3)
12 units of electives
Learn more about Studio Art I here.
Bachelor of Fine Arts (BFA)
Admission to the Bachelor of Fine Arts program is based on academic achievement. The minimum requirement is completion of Studio Art I. Students in the BFA specialize in the study of studio art, but they are also required to take a number of art history courses throughout their degree and may use electives to take courses in a variety of complementary disciplines or to complete a Minor.