October, 01, 2020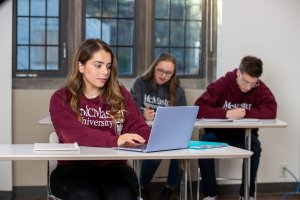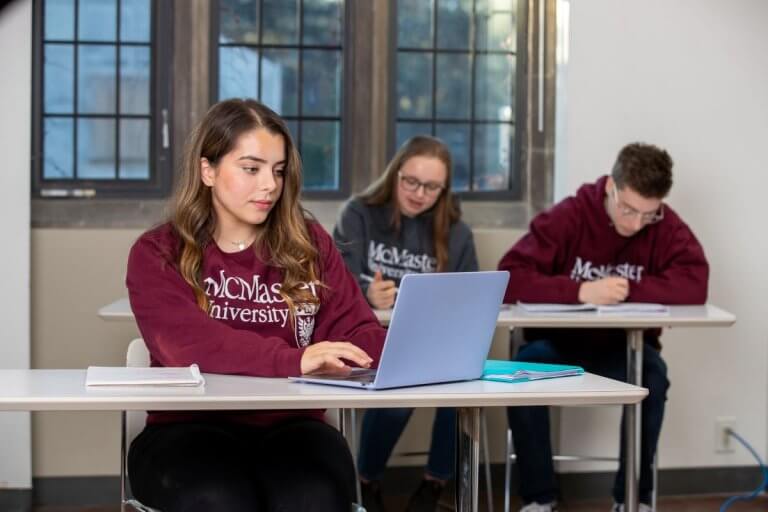 By Siena Deluca
Finding the right university may seem like a daunting task, but if you follow these steps you can be confident about choosing one that is the right fit for you!
Program of study: To start, you'll want to begin researching programs that you find interesting. The best place to find program information is on faculty websites and in a handy tool called a viewbook. At McMaster, I started in the Social Science 1 program. The general entry-level courses allowed me to spend my first year trying out a variety of classes and learning more about what I was truly interested in. At the end of my first year, I decided to specialize in Health, Aging & Society.
Location: Next you will want to think about where you'd like to live for the next few years. Thinking about your search in tangible steps will make it feel less overwhelming. Below are two questions to consider:

Are you interested in a big city with lots of activity and nightlife or do you enjoy being outdoors, hiking, and finding new coffee shops to study at?
Would you want to live close to home and visit often? Or would you like this to be a time for more independence?



Dive into specific courses and program content: When I first started looking at universities, I noticed many schools offered similar programs. As I did more research into the different class structures, teaching methods and potential career paths, it became clear that each university had their own approach. My advice would be to think about how you like to learn and find the school that has the best version, and delivery, of the program that suits you!


Visit the campus: Wherever possible, try to visit the campus and explore the city. This experience will allow you to place yourself, physically or virtually, in the university environment. Large campuses have a very different vibe than small-to-medium sized campuses. Never underestimate your intuition! Once you visit a campus, discover the city and get to know the students, you'll know if this is a place where you would thrive. Trust yourself on this one!


Beyond First Year: Where do you see yourself in five years? This requires reflection and a bit of soul searching, but carving time out to really sink into the question of where you'd like to be will help determine if a program and university is the right fit for you. While it is not uncommon for students to change programs, it is important to consider what you are passionate about, what drives you and where you see yourself in the future.
Cost: University is expensive, no surprise here! Balancing financial feasibility and weighing all your options is part of this puzzle called life. Consider the cost of living on campus first-year versus in a student house, commuting or living at home. Rent for living off-campus will vary between schools pending on the city, proximity to campus, number of students in a rental house, among other things!
Tip: Don't forget to research scholarships and financial aid within the university and externally. Apply to as many grants and scholarships as you can!
Support and Extracurriculars: Research the university's student support services and extracurriculars. Below are a few links to the areas at Mac that you may find helpful:
At the end of the day, it is important to choose the university that speaks to you. This decision will lead to an exciting chapter, one that you will most definitely look back on. My hope with this list is that it will help you find a place where you'll succeed academically, will be given opportunities to grow as an individual and have a chance to make an impact on the future.
Happy searching!
---